Roobet Casino
Crypto currency has been around for well over a decade now. And while many people still see it as a quick way to make a profit in the trading field, many others are looking for ways to actually use it buying basics or enjoying hobbies, amongst other things.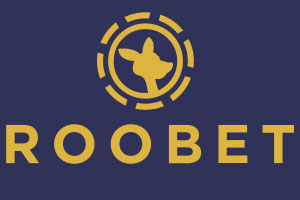 Luckily, in recent years, online casinos have increasingly answered this call, making crypto currency an accepted payment method. In fact, there are a growing number of crypto casinos on the market, including Roobet.
A relative newcomer to the space, Roobet label's itself as "crypto's fastest growing casino". While we can't verify if it is indeed the fastest growing – or what parameters would be used to measure such a thing – we can tell you that we have certainly seen a massive uptick in players flocking to Roobet. And the reasons for this are multiple.
The site accepts three of the large digital currencies out there – Bitcoin, Ethereum, and Litecoin. More so it makes it easy for you to gamble in them with easy deposit and withdrawal terms, and the convenient Roobido system, which we'll get to in a bit.
There are currently over 1500 games from which to choose, all with provably fair results, and the casino is fully licensed and regulated for your safety.
Add to that all sorts of ongoing promotions, excellent casino support, and a user-friendly site, and it becomes clear, while Roobet may not be run by a kangaroo (as the operators claim in jest), it is run by industry pros who demonstrably know what they're doing.
Pros of Roobet Casino

A complete crypto casino – Bitcoin, Ethereum, and Litecoin accepted
1500+ games including 5 Roobet originals
Fully licensed and regulated
Numerous rewards and promotions
Cons of Roobet Casino

Fiat currencies not accepted
No welcome bonus
Basic Roobet Facts and Background
To get a basic understanding of the casino's offering before we get into the details of our Roobet review, we recommend having a quick glance at the chart. You can see here some of the key essentials, though the real meat of the matter comes after.
| | |
| --- | --- |
| Casino name | Roobet |
| Welcome Bonus | None available |
| Other Promotions | King of Roo, daily / weekly / monthly rakeback, RooWards loyalty club, and more |
| Wagering requirements | None (unless specified) |
| Game focus | Online slots |
| Other games | Roobet originals: Roobet Crash, Roobet Roulette, Roobet Mines, Roobet Dice, and Roobet Towers |
| Live casino | Yes |
| Gaming software | NetEnt, Play'n GO, Pragmatic Play, Red Tiger, Yggdrasil, Quickspin, Blueprint, Booongo, Thunderkick, Relax, NoLimit City, Elk, Push Gaming, Big Time Gaming, and more |
| Minimum deposit | None for Bitcoin, 0.001 for ETH / LTC |
| Maximum withdrawal | Unlimited withdrawals |
| Mobile | Yes |
| Licensing | Licensed and authorized by the Government of Curacao |
| Visit Roobet | >>PLAY NOW! |
Our Experience with Roobet
Having stood the test of time over the last number of years, especially in such a competitive market, says something about the Roobet offering in and of itself. But in all fairness, that isn't enough. You want the ins and outs of what it's about, and this Roobet review will give you that.
Although admittedly this isn't our first time assessing Roobet – we're casino experts after all – it is our first time systematically writing up our experience for you. And while our favorable impression was formed long ago, it is in this process that we were able to really flush out those elements that we like best, as well as pinpoint the (few) places where you should pay extra attention to what you're doing, to ensure you maximize your sessions there.
Roobet Preview
What Games Are Available at Roobet?
As always, we're going to start this review with an assessment of the casino's games. After all, if it weren't for the games, there wouldn't be much point in this endeavor.
So on one foot, Roobet games are excellent in terms of both performance and variety. At the moment it has over 1500 crypto games, which essentially means 1500 online casino games which you can bet on using crypto currency.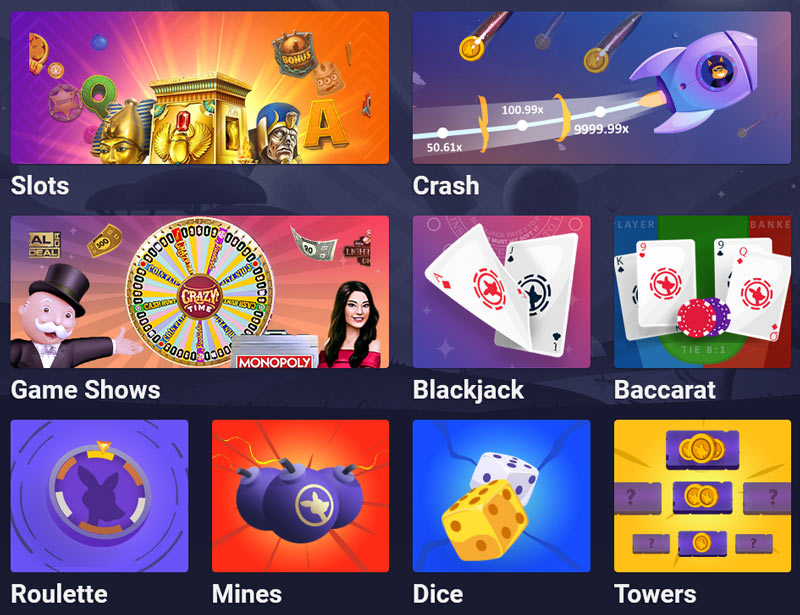 These game are predominantly powered by an excellent assortment of software providers, including but not limited to NetEnt, Play'n GO, Pragmatic Play, Red Tiger, Yggdrasil, Quickspin, Blueprint, Booongo, Thunderkick, Relax, NoLimit City, Elk, Push Gaming, and Big Time Gaming.
We say predominantly, by the way, because Roobet also has the nice added feature of its own, in-house developed games which you'll find nowhere else – a big plus in our books.
As an aside, as a rather interactive casino – as many crypto casinos are – Roobet also gives you some interesting betting data at a glance to keep the game play even more engaging. So for example, there's a live ticker at the top of your screen showing 'Wagers All time'. That is, a real-time culmination of how much money players the world over have placed on Roobet games since its inception. Like watching the live national debt board in New York, there's not much you can do with this info, but it sure is fascinating!
Similarly, you might enjoy keeping an eye on the live charts to see 'High Wins', 'Lucky Wins', and 'My Wins', i.e. see how fortune is panning out in real time.
Roobet online slots
Getting into a bit more details as to the Roobet games, we'd have to say that like most such establishments, Roobet is a slots-first enterprise. In fact, we can't remember if there ever was a time in which an online casino offered more versions of any other genre, but it's something we always point out.
That being said, just because slots always reign supreme, not everyone does them well. Or at least equally well.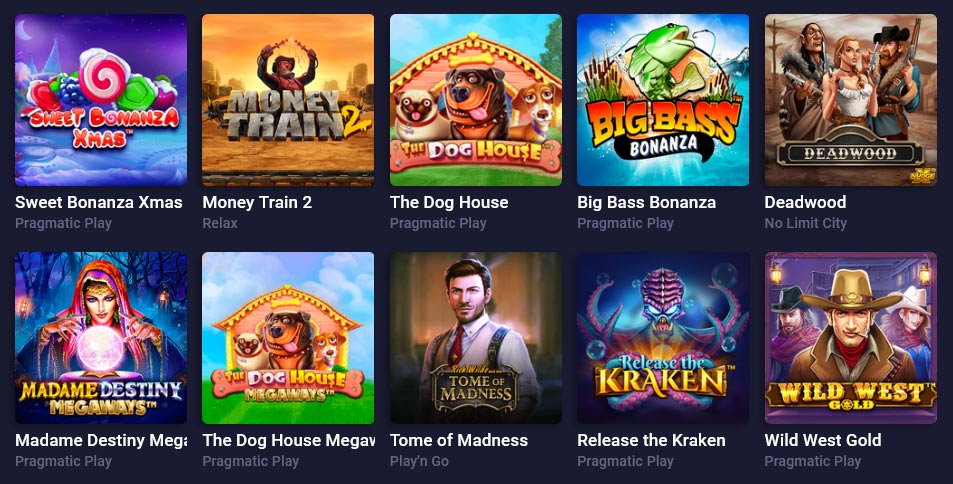 Roobet, for its part, does them exceptionally well with over 1000 online crypto slots available. These slots come in all sorts of betting sizes, payline permutations, and themes to suit different types of players.

Looking on the Roobet fan forums, some of the favorites seem to be Book of Dead and its sister slot Legacy of Dead, Guns N' Roses, Reactoonz, Jammin Jars, Gold Rush, and Big Win 777. Though from our experience,
top picks
are a matter of choice, and we recommend browsing through the slots catalog to find the ones you love best. It's an easy and fun journey we can say, from experience.
Roobet jackpot games
While the max stakes required to potentially trigger a progressive jackpot admittedly don't suit every gambler's budget, these games are generally a big draw at online casinos.
That's why we're rather surprised that they're not a main emphasis at Roobet casino, which performs so exceptionally well in other game categories. But you've got to call a spade a spade, especially in a casino review (since the pun works so well here). And the reality is, that this category is strangely missing.
Even stranger is that these jackpot games DO exist at Roobet. In fact, Roobet has some of the biggest and best progressive jackpot games around like the NetEnt giants, Mega Fortune, Arabian Nights, and Divine Fortune slots! They're just kind of hidden in the mix of the other slots, so you'll have to search a little harder for them. Or tip, start typing in one of their names in the site search bar for quicker results.
And what could the results be for you when playing such games? Well, if you're really lucky, these are the types of progressive slots that dole out prizes well into the million dollar / euro range (or whatever currency you're ultimately playing). In other words, you get what we mean. The potential payoff is BIG!!
Roobet table games
Games played around a virtual table – like online blackjack, online roulette, or online baccarat – may not be the big draw for the casino the way slots are. But they're still an integral part of the overall experience.
So while we don't expect to find hundreds of options for each of these sub-categories, we definitely require a handful of each for a passing grade.
Fortunately, Roobet provides the fare with blackjack and baccarat being your best options. There are standard versions of each of these games, as well as enhanced versions like Infinite Blackjack, First Person Blackjack, Baccarat Lobby, and Speed Baccarat.
Roobet original games
As already mentioned above, one thing that really stands out in the Roobet game offering is its original titles. That is, the games it has developed on its own and which you can only play at Roobet casino.
At the moment there are 5 original Roobet games and they are Roobet Crash, Roobet Mines, Roobet Roulette, Roobet Towers, and Roobet Dice.
The ones that have drawn the most attention amongst players on Roobet Reddit threads, for example, are Roobet Crash and Roobet Mines. Like the rest of the original collection, these are homespun versions of popular formats, giving you a way to enjoy something familiar with a slight twist.
Roobet Live Casino
If crypto slots and crypto table games weren't enough, Roobet also has an excellent live crypto casino. That is, a live casino where you can bet in crypto currency.
These games are powered by Evolution Gaming, the leading such developer. So most of these games should be familiar if you've been playing online for a while, with the added advantage here again of being able to gamble with crypto.
As for choice, it is not the largest such offering around, but it does certainly give you enough options to keep you entertained. For example, there are a few versions each of live blackjack, live roulette, and live baccarat.
What are probably the most popular amongst the lot, however, are those game found under the 'Game Shows' category. Here you'll find exciting versions of world-famous games like Deal or No Deal, Monopoly, Dream Catcher, and Mega Wheel. If you've yet to try them, we highly recommend finding out first-hand what all the rage is about.
Roobet Payment Methods
Okay. And now here it is. The next really big question, or the main question for some. And that is, how do Roobet payment methods works?
To begin with, as we already covered above, Roobet is a crypto-only online casino. That means you can only bank in crypto currency. No fiat currencies like dollars or euros are accepted.
At the moment, the casino only works with 3 crypto currencies:
Bitcoin (BTC)
Ethereum (ETH)
Litecoin (LTC)
You can deposit and withdraw in any of those 3 currencies, and only those 3 currencies. More options are hopefully on the way, but they're an excellent start.
Once you deposit you will be betting in what is called Roobido, which is the single currency used onsite to simplify things. One Roobido equals a 1-dollar value of Bitcoin, Ethereum, or Litecoin according to the current exchange rate. The exchange rate, by the way, is constantly being recalculated in real time to keep the value of your Roobido up to date, so no need to worry there. Once you want to cash out, your Roobido will be exchanged back, and you're good to go. It's all seamless and exceptionally convenient, really.
How to deposit and withdraw at Roobet
1. Banking, needless to say, begins with opening a Roobet account. Only then will you be able to make a transaction. Luckily that's super easy with only a username, password, and year of birth required to get started. Year of birth, by the way, is to ensure you're of legal, that is 18+ years, gambling age.
2. Once you've created your account, log in and open the Roobet cashier. Click on the 'Deposit' tab to open up your options, essentially being the 3 crypto coins available. If you don't yet have any of these 3 options yet, note you can follow the onscreen directions to buy some.
3. Now either enter the wallet address provided onscreen for the crypto currency you'll be using, or scan the QR code if one is available. Just be super careful if you're using the address option to get it right, as there are no refunds in the world of crypto.
4. The funds will then be added to what is called your Roobido-safe, which is essentially your Roobet wallet.
---
To make a withdrawal, on the other hand, you'll need to click on the 'Withdraw' tab instead of 'Deposit' (obviously). We recommend being even more careful here when entering your wallet address, as you absolutely want to make sure the funds go to the right place, i.e. you!
Again, once you choose to make a withdrawal, and complete the steps outlined above, your Roobidos will automatically be exchanged according to the Bitcoin, Ethereum, or Litecoin value (whichever you choose).

Also note, when making your first withdrawal, while signing up requires almost no personal details, this is the point in which you'll be
asked for more
to meet regulatory requirements and prevent money laundering and fraud.
Deposit and withdrawal limits at Roobet casino
One of the many great things about crypto gambling is the lack of limitations. Or if there are any, they're extremely low impact.
So for example, when speaking of deposit limits at Roobet, the only limits that exist are for a minimum deposit of 0.001< for Litecoin and Ethereum, and none for Bitcoin at all (though of course you'll need to deposit something more than 0.000 for it to work). As for maximum deposits, there are none for any of the digital coins, so feel free to deposit as much as feels right for your budget.
As for withdrawal limits, this is the really terrific part. Minimum withdrawals are for a value of $10 (in your chosen crypto currency), while there are absolutely no max limits on withdrawals at all. So if you're lucky enough to win one of those million dollar plus progressive jackpots we mentioned above, you can withdraw the full sum in one fell swoop!
| Currency | Min. Deposit | Max. Deposit | Min. Withdrawal | Max. Withdrawal |
| --- | --- | --- | --- | --- |
| | None | None | $10 | None |
| | 0.001 LTC | None | $10 | None |
| | 0.001 ETH | None | $10 | None |
Deposit and withdrawal timeframes
In terms of timeframes to expect for each type of transaction, we can tell you that in both directions they are quick.
Deposits are more or less instant, usually with a few minute lag (and no more than an hour) as they go through the blockchain confirmation network until they're processed, and your Roobidos are credited to your Roobido-safe after arriving in the casino's wallet.
Withdrawals take the same length of time, being a few minutes up to an hour. The money is released immediately from the casino the second you ask to withdraw, and it's just up to the blockchain confirmation process to seal the deal. In any event, making a withdrawal in crypto currency is way faster than traditional banking, that's for sure.
Remember, however, that you will need to provide Roobet proof of identity at this point.
Once you've submitted Roobet proof of identity by finishing the account verification process, that first withdrawal should be lightning fast.
Banking fees
While Roobet itself does not charge any fees for banking, it is important to note that you will need to pay a fee to the blockchain for each transaction, including paying in and cashing out.
Knowing what a bummer fees are, all we can say is that Roobet has put in the effort to get the best balance between low transaction fees and quick confirmations.
For Bitcoin and Ethereum the fees are generally a few dollars, while Litecoin transactions at the moment only cost a few cents.

As for currency conversion fees for exchanging crypto currency for the onsite Roobido currency and vice versa, there are zero fees involved in that at any time.
Roobet Bonuses and Promotions
Most traditional online casinos are big on the welcome bonus. Or more specifically, the welcome bonus is a big draw, with many players on the lookout for the biggest, most worthwhile welcome package as part of the deciding factor. This is less true for crypto casinos, where due to the fluctuating value of the coins, it's far less frequent.
So although there is no welcome bonus at Roobet casino, it is, we can say, in good company. That is, it is not in the least bit odd that there is no welcome offer here. Sure we'd like to see one, but not having one is within the realm of normal and acceptable, so we can live with that.
Similarly, there are very few Roobet deposit bonuses in general. Though we'll tell you, that if there are, you'll need a Roobet promo code in order to claim them.
Instead, there are plenty of other ways to collect on rewards. For example, there is a daily rakeback, weekly rakeback, and monthly rakeback available for all players. How much you get each time depends on factors like recent level of play, regularity of deposits, losses in that period, and the likes.
There are also frequent promos onsite, usually of the tournament or casino race variety, with cash prizes up for grabs.
Another beloved promo format here is what is called King of Roo. It happens at random intervals. You'll be notified by following the company's social media accounts (like Facebook, Telegram, Instagram, or Twitch) or visiting the website – where you'll also be able to pick up the relevant Roobet promo code to participate.
In addition, there is the very active RooWards loyalty program. Like all such programs, you collect points as you wager. Here it's a little stronger, however, as you can constantly see where you stand on the site's progress bar. As you move up the ranks you'll get rewards like a weekly cashback bonus, more lucrative rakebacks, and special monthly offers.
And if you're an exceptionally loyal player, you may just be asked to join the Roobet VIP Club. This invitation-only group of members gets treated to some serious pampering, individualized to the player, i.e. you. So if that's something you like (and who wouldn't really?), you have that to aspire to as well.
Roobet Interface and Usability
Although you can easily jump over to the Roobet website and form an opinion for yourself, interface and usability, in all fairness, actually have more to them than first impressions.
We can say this whole heartedly because in reality, our first impressions of the Roobet interface were fairly mixed. The look and feel, for those who are used to online casino websites, is a bit different from the norm.
There aren't the tiles of games to click from the get-go along a grid layout. And there aren't many hyperlinks to be found to different sections of the site. In fact, it can seem either a bit sparse or a bit confusing at first.
While both these notions are reasonable, Roobet is more easy to navigate than it first appears. And all the info you need can be found, just sometimes with another click in between. Like to get to the game search bar, you'll first have to click on say the 'Slots' box on the homepage.
Also, we'll say, while this layout is a bit unfamiliar, we've noticed that there's a bit of a difference between how traditional online casinos and crypto online casinos design. Crypto ones tend to be less formulaic. And they also have more interactivity at the end of the day, like the betting sections we mentioned above, as well as a live player chat window which you can open if you choose.

As for accessing the site, keep in mind, Roobet has a very strong policy in place to
prevent players from restricted countries
from so much as browsing. And if you're thinking of joining Roobet with a VPN to hide your IP and cover your location, it's unlikely you'll get through the Roobet VPN trackers. Having been keeping an eye on Roobet for quite some time now we can tell you, the operator has become increasingly strict on such matters. So if Roobet VPN access was something you were considering, say to log in to Roobet from the US, you may want to think twice about it. That is, we can't advise to try it, but it may be possible.
By the way, we'll just mention one nice last thing about the Roobet UX here. In addition to creating an account from the website in the traditional manner, you can also register your account through your existing Google or Steam account if you prefer.
Roobet Mobile Casino
As for Roobet mobile, we can say that we actually like how the website looks more on a small screen rather than a typical PC or laptop screen. There's something about how it all shrinks down, that looks somehow neater on a tablet or smartphone screen.
But again, looks aren't everything. And although we assumed Roobet is fully mobile optimized, we put in the effort and went through the offering step by step to double check – proving ourselves correct.
There is no Roobet casino app to download. It's just simple, easy, mobile browser based gambling.

All aspects of the Roobet gambling experience can be fully and comfortably accessed from any Android device like a smartphone, notebook, or tablet, as well as iOS devices like your iPad or iPhone (if you're an Apple aficionado).
To log in to Roobet mobile, you just use the same username and password as you would from a computer. Or if you prefer, you can simply create your account on mobile from the start.
How to Contact Roobet Customer Support?
| | |
| --- | --- |
| Email | support@roobet.com |
| Live chat | Yes |
| Phone | No |
When gambling online with real money, it is always a legitimate concern that you will be able to contact a real person for assistance if need be. For even at the best online casinos, there are times when a question may arise, as simple as "how to enter my promo code" or "where can a promo code be found"?
To this end, we can assure you, that Roobet offers a solid customer support service.
The best way to reach them is via the live chat. To do so, just click on your username (or if you're playing on mobile the 3 dots that are displayed) and select Live Support to open the chat window and continue the conversation from there.
We found this service to be both quick and reliable, with an agent jumping in on the chat almost instantly. More importantly, we found the agents to be responsive and knowledgeable on all the topics that constitute the full casino experience from banking through bonuses, individual games, and even VPN use.
If email is easier for you, for whatever reason, we found the service equally good. Again, with informative answers in a timely fashion.
Another option is to browse the site's 'Help Center', where you can find answers to frequently asked questions conveniently categorized under the topics General, Deposits, Rewards and Promotions, and Withdrawals. In our opinion, this is actually a great resource for all players to explore giving you a good grasp of the ins and outs of the Roobet experience in a pretty succinct manner.
Also, if you're interested, Roobet is strong on the social media front. So if you want, you can follow or friend Roobet on Twitter, Facebook, Twitch, Instagram, or Telegram and reach out to them there. Or simply use these channels as a good way to keep updated on Roobet activity and promotions.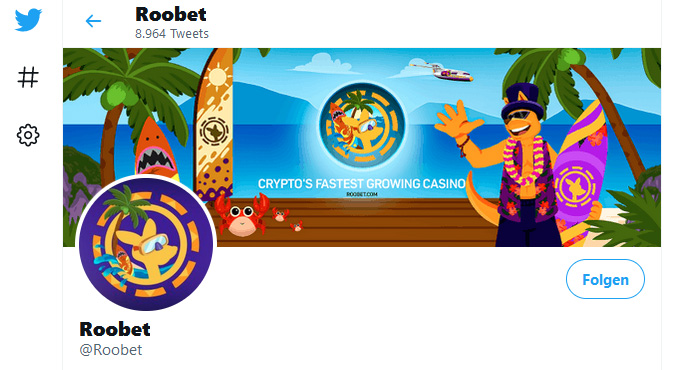 Roobet Safety and Fairness
Of course, our Roobet review would not be complete without a few words on the site's safety and fairness.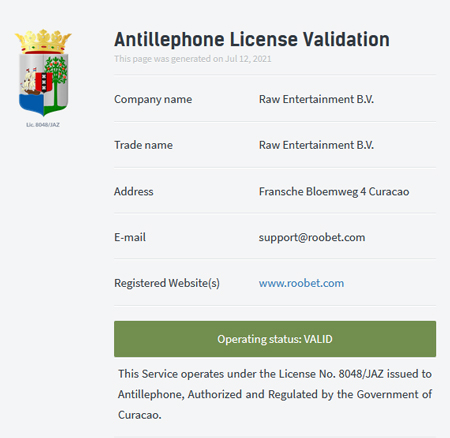 So first of all, Roobet is a fully regulated online casino, licensed and authorized by the Government of Curacao. That means if you have any complaints, you know where to turn.
For the security of your money and personal data, it uses 256-bit encryption. And if you'd like, you can add additional security to transactions by opting in for Two Factor Authentication (2FA) on log ins and withdrawal requests.
As for fairness, all Roobet games are provably fair. The term provably fair is the crypto casino equivalence of the random number generator (RNG) you've likely seen advertised at fiat currency casinos. Basically what provably fair is, is an open source algorithm you can see that shows you details of each round of a game, including bets placed and outcomes, essentially demonstrating that no manipulation has taken place.
Our Final Opinion on Roobet Casino
After following Roobet for some time now, we're happy with how things have evolved. The site was always promising, and as we've seen through ongoing monitoring, it's always getting better.
While there are currently only 3 cryptocurrencies accepted – Bitcoin, Ethereum, and Litecoin – we anticipate like all things Roobet, this list will only continue to grow. And if the game catalog is any indication, which has jumped from 1000 to over 1500 in less than a year, then this seems like a reasonable assumption.
Either way, what it has is enough, especially when you take into account the ease of use, and how accessible it makes crypto gambling.
We also really like the RooWards promo system, which is one of the better loyalty programs around. Again, this is especially true for a crypto casino, with an especially impressive offering of bonuses including a daily rakeback, weekly cashback, and monthly bonus.

So if you're looking for a stamp of approval to get started gambling at Roobet, we'll give you ours. That is, we certainly can't and won't tell you where to play, but we can tell you that we have continually enjoyed our time at Roobet. Take that as you will .
Article:
OnlineCasinos.tv