Plinko Online – From The Price Is Right to Crypto Game Legend
Many years have passed since that fateful day in January 1983, when Johnny Olson told the lucky Price Is Right contestant for the first time ever that they had "A chance to win up to $25,000 in cash!" And so a new era was born in television gameshow history with the advent of Plinko, the absolutely thrilling game of chance that quickly grew to be the most popular segment of the program.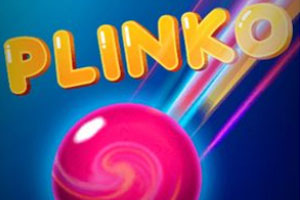 Of course, it is understandable why! Dropping those disks down the maze of pegs for the chance of cash prizes simply never grows stale. And over the years, the show upped the top prize from $25,000, to $50,000, and even $125,000 for some time. So the thrill only grew.
But did you know that you don't have to wait for a lucky contestant to be called up from the studio audience to watch the game? Nor do you have to be a bystander any longer! That is because you can play Plinko any time you want, and as often as you want, when you opt for the online crypto Plinko game.
Plinko facts
| | |
| --- | --- |
| Minimum bet | $0.10 |
| Maximum bet | $2500 |
| Maximum win | $2,500,000 |
| RTP | 97% – 99% |
| Free spins | Not available |
| Jackpot | No |
| Free play | Yes |
| Best Plinko Casino | Stake Casino |
Plus, instead of being limited to up to 5 disks, as the Price Is Right contestants are, you can keep playing for as long as you want (or your bankroll allows). And the prizes here can be massive with multipliers of up to 1000X! Then, for a real clincher, all this fun is easily enjoyed in Bitcoin, or other crypto coins like Ethereum or Litecoin, when you play at a place like Stake.
And of course, since this is blockchain gambling we are talking about, this game is totally, provably fair, even if you don't have Bob Barker (or Drew Carey these days) overseeing the action unfold.
The best Plinko casinos around
Arcade games originally made their debut in the online gambling scene via crypto casinos. In fact, at one point the two were essentially synonymous, with titles like Plinko, Crash, Limbo, and Mines appearing solely as originals at top crypto gambling sites like Stake.
However, as their obvious popularity spread, many "regular" online casinos followed suit. So now the original BTC game can be played with euros, dollars, or really any fiat currency around. The key is finding the best places to do so. Of course, trial and error is one way you can identify them. Or you can take the recommendation of our gambling experts, who have put in the legwork to pinpoint the best Plinko casinos around.
Casino
Bonus
Rating
No.of Games
Review
Visit
Crypto Bonus

regularly changing

+2,000
Details
Play
5 BTC

or $2,000

+3,100
Details to come
Play
Crypto Promos

Different Promotions

+3,300
Details
Play
$750

100% Welcome Bonus

+3,000
Details
Play
$/€200

100% Bonus

+2,000
Details
Play
5 BTC

+ 300 Free Spins

+2,000
Details to come
Play
Bitcoin Bonus

Changing Promotions

+1,500
Details
Play
Plinko basics and game rules
There are a few different versions of Plinko out there including games by Spribe and BGaming, the latter being what Stake for example uses. Depending on the developer, there will be slight differences in the appearance of the board, but all versions work more or less in the same way.
There are 3 main fields on the board, found to the left of your screen, which you need to address first:

Each of these fields is adjustable and adds its own dimensions to the game.
The Bet Amount, obviously, is how much you would like to wager on each round. This is entirely up to you and your own bankroll.
The Risk field can be set as Low, Medium, or High. If you choose High risk, you have the chance at the game's highest multipliers. If you go with the Low option, then your odds are improved, but the multipliers are much lower, meaning each win pays off less. In other words, it is a fine balance here between how much you want to risk, and the amount you want to win.
Finally, you have Rows. This is the number of lines that you will have in the pyramid, down which you drop your chip. You can choose to set the game's action at anywhere from 8 rows to 16 rows. Keep in mind, the number of rows you choose to activate will also impact the multipliers at the bottom of your screen. For example, if you choose a high risk plus 16 rows, you will have a chance at the game's top multiplier of 1000X.
---
Those are the game's main functions. Once you are happy with your settings, all you need to do is click the 'Bet' button and the disc will be released from the top of the screen, working its way down between the pegs, until it lands in one of the pockets at the bottom of your screen. Wherever it lands, is what you win. And that's really it.
As a tip, to get the hang of the game it might be good to start off with smaller bets and adjust fields like the number of rows each time, until you get the type of bet you are comfortable with. But really, it is up to you.
Also, we'll point out, that Stake, for example has an auto bet option. This means instead of setting the fields each time, you set them up once and then select how many times you would like to make this same bet, 10 times or 1000 times or more. Truthfully, there is no real advantage to this, unless you simply want to watch the action unfold rather than clicking some buttons, or you're hoping to generate some wins while you walk away from the screen for a while. Just note, if you do set up a long series of auto bets in a row, you can also opt to stop them at any time.

Interesting tidbit
: While most people associate Plinko with the Price Is Right show, that version of the game itself is likely based on the popular arcade game pachinko. Basically, if you're unfamiliar with pachinko, it's a popular Japanese gambling niche, which is similar in its appeal to the western world's love of slots. And while its randomness of results is like slots, its board is more like the Plinko peg setup.
How much can you win playing Plinko?
Plinko is very fun to play. There is no doubt about that. But we are guessing that's not the only reason you're interested. In all likelihood, there's the hope of cash winnings too! So how much profit can you make in this simple game?
Well, that really depends on two factors. The first, of course, is which version of Plinko you are playing. That is, which software provider created it, like Spribe or the BGaming brand. And, second, in most cases, which currency you are using to make your bets. At Stake, for example, there is a different paytable for each currency ranging from Bitcoins to US dollars. For Bitcoin bets the top win is 5 BTC while a euro bet can grab you up to €1,000,000.
The most attractive version we have found has a top prize of up to a whopping $2.5 million. But keep in mind, you won't get to anywhere near this grandeur without a serious appetite for high roller play. That is, you will need to make a top bet, at a high risk level in order to garner the biggest prize. So as the equation tends to go, lower odds give you the chance at a bigger prize win.
Basically, if the biggest prize possible is part of your motivation in playing Plinko online, then we recommend looking at the paytable for each game, at any of the casinos we have recommended above. Like we said, there will be some differences in the amounts listed, though we can vouch, that most Plinko games out there have top prizes that offer some pretty stiff competition to the largest progressive jackpot slots.

By the way: While the bet settings you choose influence your odds significantly, in general Plinko has a higher RTP than most online slot machines.
Playing Plinko for free
If you are wondering if you can play Plinko for free the answer is, absolutely yes! As a rule, in general, essentially any reputable online or crypto casino will offer you the option of trying out the game for free and familiarizing yourself with the special features, without having to make a deposit first – and it goes without saying, without the need to make an actual real money wager.
Free play, of course, is an excellent way to get a feel for the ins and outs of the game without any risk. However, this crypto game is so simple, that it basically does not require much experience to play (at most, just a couple of rounds to really get the hang of it). Plus, with a really low entry point for bets, you can try it out for tiny wagers to get started, which is more or less the same thing, just with a teeny bit of an extra thrill. Because frankly, no matter how small the bet is that you place, when it is real money on the line there, it is inevitably more fun.

Just note, the original games at crypto casinos like Stake will not have the traditional 'Free play' or 'Demo mode' markings you may be familiar with from other places, indicating the availability of this option. Nonetheless, it most certainly does exist there as well. Basically, all you need to do is set your Bet Amount to 0 (zero), and select the other fields as you see fit, to play. The game action will then unfold on your screen exactly as it would if you had made a real money wager, just with no prize money paid out, no matter how lucky you get.
Last thing, you may be wondering if you need to create a casino account in order to engage in free play. And again, this is an internal matter, with each online casino having its own policy. In general, however, from our extensive experience, if you do have to create an account, it is a quick and non-binding process, and of course free. So it could well be worth your while.
Is Plinko a fair game?
Like all crypto games, Plinko can be classified as provably fair. That means that the fairness with which game rounds are completed can be checked in detail by you.
This provably fair concept, by the way, is based on a complex algorithm that ensures random number generation and a cryptographic hash function which generates bytes that in turn generate completely random game results. If you would like to check these results, you can do so with the game name, client seed, and nonce, all of which are transparently available.
Checking up on this, needless to say, is not every player's cup of tea. But knowing that it exists is important, as if you were ever to feel a game result was manipulated somehow, you have a direct avenue to check up for yourself. Or you can get a techier friend to do so if you need :-).
Plinko tips and strategies
We would all like to improve our odds at winning. Whatever game we play. The reality is, however, that not all online casino games involve strategy. And in the case of games like slots or Plinko – i.e. games entirely based on chance – there is really nothing you can do to impact the outcome of any given round.
The only place in which there is wiggle room for strategy here is in terms of your bets. Or more specifically, the bet settings you choose. For example, if you choose to activate fewer lines, then there will be less pins on the board, and your odds will be improved. However, in that case you will reduce the value of the multipliers. So that's a consideration to be made.
You also need to outline your goal. Do you want to play more rounds (for longer lasting entertainment) or is it the thrill of the chase of a massive prize that motivates you?
---

Essentially, what you need to do is figure out the balance that works best for you. And by toggling between the different line numbers and risk levels that are offered, you can reach the ultimate strategy that aligns with your risk tolerance and bankroll.
Our conclusion: Plinko is a simple crypto game with a big impact
The truth is, as we conclude, we went into this Plinko review with a pretty strong bias. Knowing this game from way back in its Price Is Right days, we were already thrilled by the opportunity to play it as much as we like! And since the mechanics here are so simple, there was really nowhere to go wrong. And the fact that it is also a crypto game, letting us vie for Bitcoin prizes, just ups the thrill.
So really, as anticipated, we only have good things to say. And if you have yet to try, we are sure you will agree too. This is a simple game, with fun settings that add a little thought to your play, while offering potentially big time pay offs. That being said, even if you choose to play for free, without cash wins on the table, it is still super fun. Because really, how could anyone not love Plinko!?
"Whether you are playing for the $2.5 million-dollar prize or smaller sums, Plinko is always entertaining and simple – and therefore perfectly suitable for anyone who enjoys good gaming fun."
Article:
Plinko Online – From The Price Is Right to Crypto Game Legend
OnlineCasinos.tv